M & M Contracting Co., LLC
Blue Springs, Missouri
P h: 816-591-6696 email: mike@mmcontracting.biz

M & M Contracting Co. LLC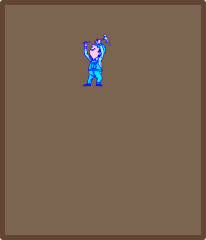 Just a few Services of what we Provide..
If you're looking for a handyman who can fix a leaking faucet, replace a faulty light switch, put in a new toilet or shower, patch or replace drywall, install or build some shelving, put in a ceiling fan, paint a room, repair a fence or perform pretty much any other maintenance or repair project . Click here for a full list of services…


M & M Contracting provides homeowners with exceptional quality handyman services at affordable prices. Our satisfied customers give us lots of repeat business and lots of nice compliments.
Stoned the fireplace wall and tiled the bar back splash.They did an awesome job for a fair price, were friendly and even cleaned up the job well!
Diana – Overland Park, KS
Mike did a door installation and finish out trim in the master bedroom. Mike did a great job and the price was very reasonable for the services performed. We are already lining up more projects for him to complete.
Brooks – Overland Park, KS
Installed lights, and did some plumbing. Went very well, mike was fast, on time, cost effective, I will call again and use his services soon.
Matthew – Lee's Summit, MO
Mike changed out our shower head and replaced our garbage disposal. Mike arrived on time. He did a great job and the job was done very quickly. I plan to use him again.
Donna – Independence, MO

What others are saying about us…
More Reviews



Let Us Complete that "Honey Do List"
Free Consultations and Estimates
Satisfaction Guarantee
If you are a Realtor® we can also provide make ready and after inspection services for your clients. Just complete our Contact Form and we will get with you shortly.